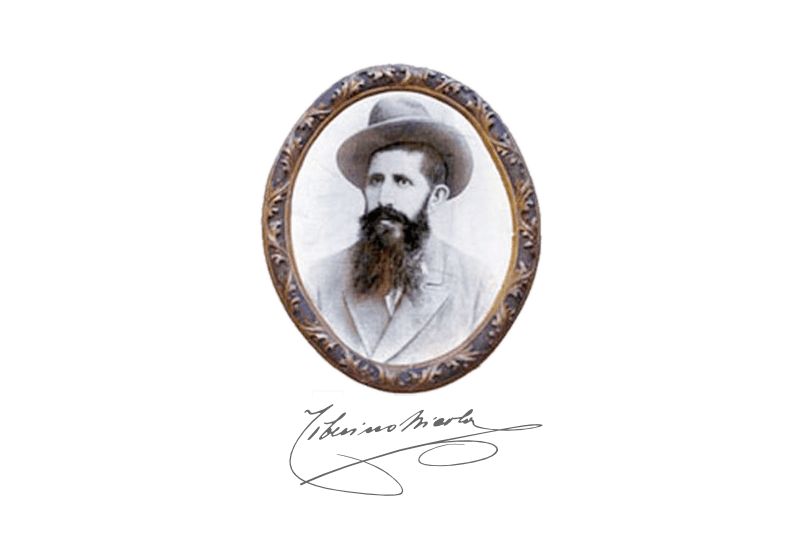 Only 100% natural ingredients, unique recipes and lots of passion since 1888
"Our one is not just a business but rather a passion that we pass down from father to son, the passion for making the best fine foods ever"
Nicola Tiberino 1906
Find out more
Dedicated to those who love to eat well
With dozens of ready-to-cook gourmet recipes and a variety of specialties as wide as ours, you'll be spoiled for choice. Search, try, love the perfect recipe for your palate!
TIBERINO'S ONE-POT MEALS, exactly what you were looking for!

Perfect anytime, TIBERINO'S ONE-POT MEALS will be your ace in the hole for a family lunch, a dinner with friends, a gourmet meal at office and for every time you want to relax instead of cooking for hours without giving up taste. Discover 100% natural, made in Italy, ready risottos, pasta dishes, couscous, soups and plant-based meals!

-

TIBERINO'S PANTRY, Italian and Apulian specialties

In the TIBERINO'S PANTRY you will find the best Apulian taralli, durum wheat semolina Italian pasta, spices, fine herbs, legumes and cereals, selected with the experience and the passion of Tiberino's family matured in over a century.

-

OUTFOOD, discover the Italian taste of adventure!

In 2007 Tiberino created the first Italian menu for astronauts on duty on the International Space Station. From the collaboration with the most important Space Agencies, was born OUTFOOD, the first Italian line of 100% natural, plant-based meals, designed for outdoor professionals and lovers, army and emergency.

-
For professionals
TIBERINO'S PROFESSIONAL LINE is chosen by professionals, chefs, catering, restaurants and specialty store owners who want to offer to their customers only unique, premium products.
SPECIALTY STORES

Do you own a specialty store, a deli shop or a Gourmet Boutique with a premium offer? Do you think it is important to offer to your customers only unique, premium products? Well, we think exactly the same! Contact us to become a reseller of the TIBERINO 1888 vacuum line.

Discover more

GOURMET SUPERMARKETS

We have created a selection of best seller recipes packed in smart packaging specifically designed for supermarkets looking for high end products. Also available in Private Label.

Discover more

HOTELS, RESTAURANTS & CATERING

Are you a chef looking for a wide range of premium Italian dishes to elevate your menu? Do you want to optimize your kitchen productivity keeping your offer at its best? Would you like to be able to serve one to hundreds dishes in less than 3 minutes? Are you tired of managing personnel turnover? Discover the HO.RE.CA & SEASONINGS line to find the definitive reply to all above.

Find out more